Buttah Skin Kit Jan 2020
It's Time to Take Care of the Skin You're in!
Uncover your best skin with our trio of products designed to cleanse, exfoliate, protect and moisturize daily. Buttah's complete collection including our debris-dissolving Skin Cleanser, skin transforming Vitamin C Serum and rich, moisture-infused, Facial Shea Butter.
with code "BUTTAH" at checkout
Uncover your best skin with our trio of products designed to cleanse, exfoliate, protect and moisturize daily. Buttah's complete collection including our debris-dissolving Skin Cleanser, skin transforming Vitamin C Serum and rich, moisture-infused, Facial Shea Butter.
Buttah Skin will not only give you healthy skin, but the confidence that comes from a radiant glow. ☀️

THE BUTTAH VISION
MADE WITH 100% ORGANIC INGREDIENTS.

At Buttah, our vision is to give melanin-rich skin the attention it deserves. We unite the best of nature and science in highly effective products for both women and men, formulated to reveal more radiant results. We don't want to just nurture your skin —we you want to discover the beauty that lies within.
Our goal is to give you the confidence to look in the mirror and truly love the skin you're in.
"I created Buttah Skincare for you and everyone who is searching for products that work."
Made with the purest, organic ingredients
Organic Grape Seed Oil, Organic Kukui Nut Oil, Organic Raspberry Oil, Organic Tamanu Oil, Organic Raw Honey with Naturally Occurring Royal Jelly, Organic Sandalwood Essential Oil, Organic Tumeric Essential Oil, Organic Frankincense Essential Oil.
Unique, USDA-Certified Organic Formula
Zipify Pages is an ecommerce landing page and sales funnel builder that seamlessly integrates with your Shopify store.
No plugins.

No subdomains.

(All from one easy-to-use Shopify application.)
Now publishing high-converting landing pages and sales funnels is as easy as just a few clicks
After selecting a template, it's easy to customize it to fit your store by using our drag-and-drop editor.
You can choose from our collection of conversion elements, or blocks as we like to call them like featured products, countdown timers, social proof sections and more.
We're always making new blocks to benefit users of Zipify Pages
REJUVENATING AND ANTI-AGING MOISTURIZING CREAM
"From the end of 2018 to mid 2019, my skin was a HOT mess...I don't even know how it got that bad, actually i know lmao. But I guess everything happens for a reason because the condition of my skin pushed me into doing A LOT of skincare research on products and ingredients to build skincare routines that would work for me."
* Limit, one offer per customer
No Nasties
One of the main focuses of Bee Friendly Skin Care is to be green and natural and serve the Earth. As shown, we have policies and methods in place to make sure the bees aren't over-farmed or harmed, and we make sure that all products are completely fresh. However, we wanted to take this further. One of the other decisions we made because of this was to keep our labeling and packaging simple and clean.
We want to be friendly to the earth at every step of the way, which means there is no need to use unnecessary colorants and inks on our packaging materials. Similarly, in the creams and products themselves, there are no harsh chemicals or other product that could actually damage either the skin or the environment at the whole.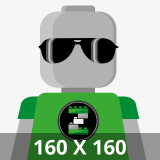 I almost NEVER leave product reviews, but had to see this. I saw an ad for Buttah Skin on instagram and wanted to try it because the owners skin is freaking flawless. I'd been having some issues with breakouts lately that i just couldn't shake even with the help of some masks and my go-to products that used to always do the trick.

I've only been using this stuff for like 4-5 days, but i noticed a difference by day 2. The face wash feels pretty standard -- doesn't over dry. Cleanses very well. The serum feels great on my skin and helps to lock in moisture and brighten instantly. Now look, the shea butter? Girl. I was nervous to put it on my face at first TBH but it is HEAVEN.

Cleared me right tf up.

If you're even sort of on the fence about it, just get it. Period. Buttah Skin is the truth.

Jarrett - Amazon Verified Purchaser - Results may vary from person to person.
★ ★ ★ ★ ★
"Wonderful skincare system!! Amazing system. My skin seems to drink the contents. It's a breath of fresh air on my skin. I will definitely be purchasing again."
- Dawn M.
★ ★ ★ ★ ★
"Works better than expected! I received my Buttah skin care set almost 2 weeks ago. The cleanser does not dry out my skin. The serum is helping reduce my dark spots. A little Shea butter goes a long way with keeping my skin moisturized."
- Jane Goodall
★ ★ ★ ★ ★
"I bought the product for me and my daughter because we having problems with her skin. Her skin is very sensitive and every time we travel, it breaks us out. We started using Buttah and noticed that our skin got brighter and smoother.  So far we like the product so we're going to keep using it and see what changes we see on our skin. In all in all it's a good product."
- Bridgette B. 
★ ★ ★ ★ ★
"I love my smooth face after using the products. One week of use and my dry spots and dry patches were gone. Thanks to Buttah I have healthy looking skin."
- Pamela A. 
REJUVENATING, ANTI-AGING MOISTURIZING CREAM
Made From ORGANIC Ingredients which have been clinically proven to naturally aid in the reduction of fine lines and wrinkles while deeply moisturizing the facial, eye, neck and decollete skin. Our deeply penetrating cream locks in the moisture and leaves your skin feeling & looking YOUTHFUL & RADIANT.
We're offering a Limited time SPECIAL OFFER!
Free Face & Eye Cream when you pay for shipping.
* Limit, one offer per customer
:|zpendofcontent|: