---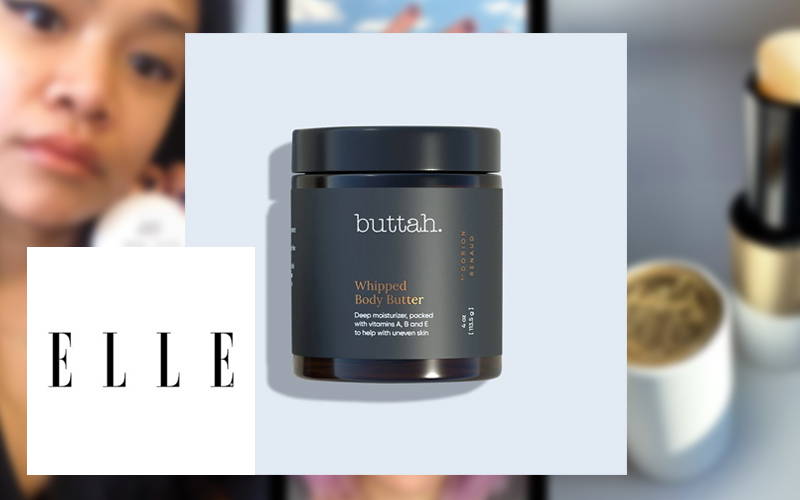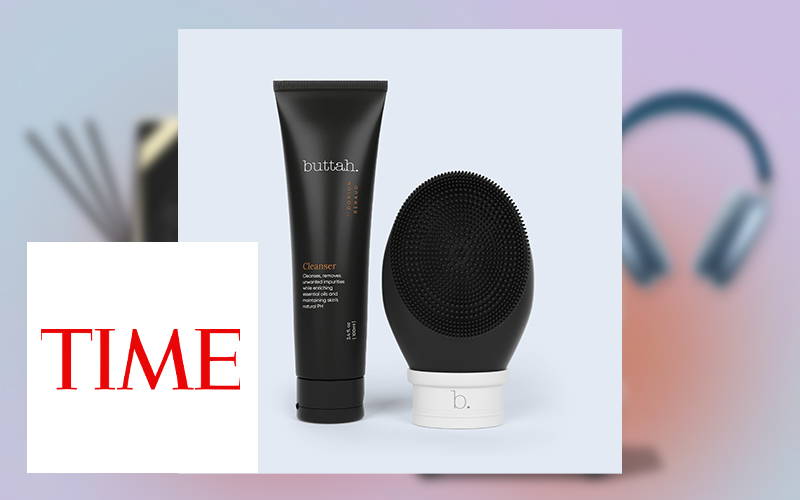 Let mom indulge in some self-care with this face cleanser made with coconut and palm oils and lavender extract applied with a high-tech vibe brush. It's sure to whisk her away to a happy place.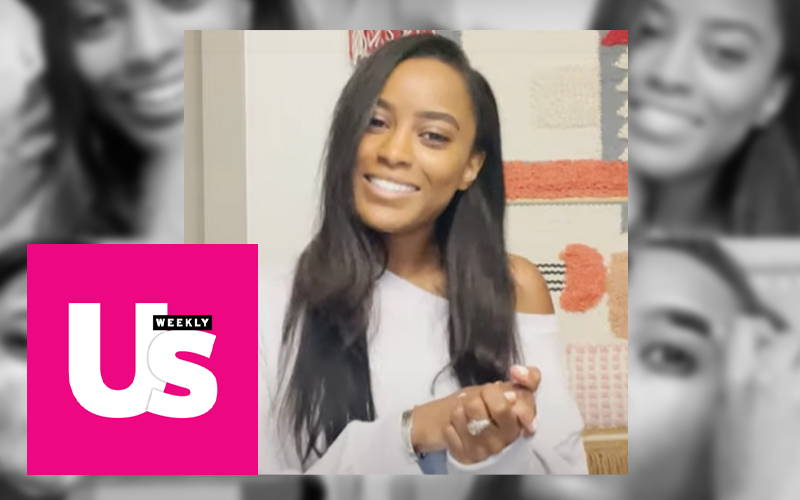 "I also have this Buttah Skin Massaging [gadget]. You put the cleanser on here, it vibrates and it honestly takes all the makeup off of your face really helps to get the makeup out of your pores," she showed us, while demoing the device. "It has a very aggressive vibration to it."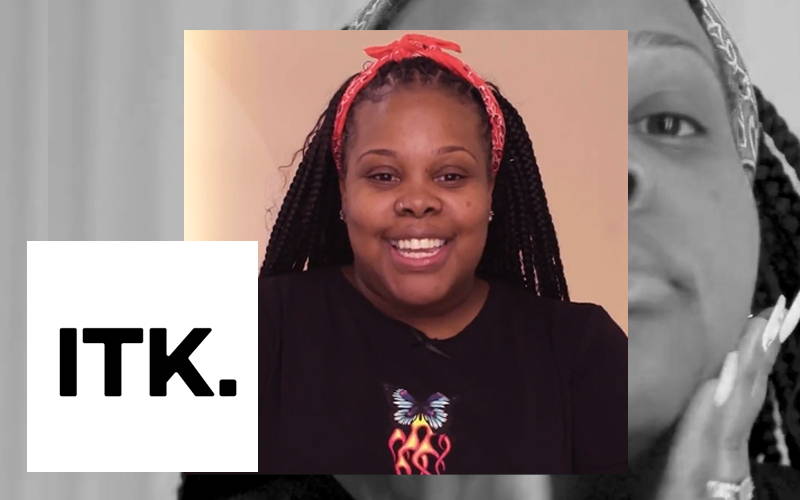 Riley was sure to kick her routine off by washing the day away with Black-owned beauty brand Buttah Skin.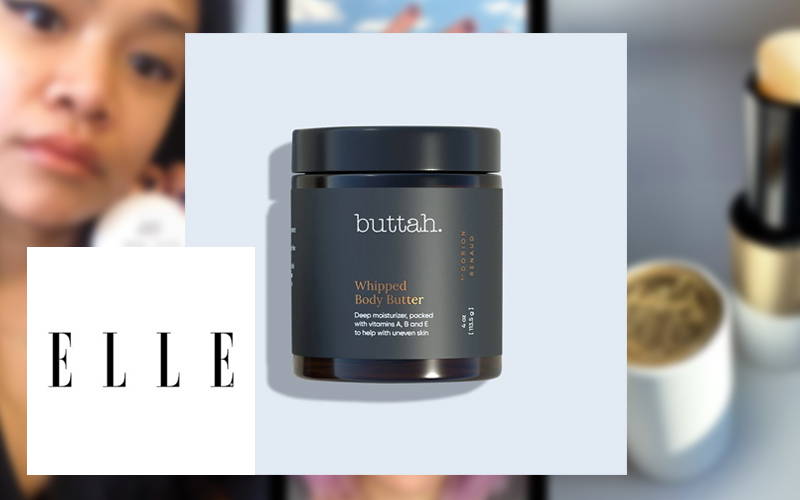 Buttah Skin featured on All Access as a Must Have Black Owned Beauty Product.

Founded by Texas-born model and actor Dorion Renaud in 2018, Buttah Skin is dedicated to tackling issues that range from dryness to discoloration and blemishes. The Black Gold Polishing Bar is no exception from this mission, thanks to a mélange of ingredients like African cocoa butter, shea butter, and activated charcoal for even-toned skin.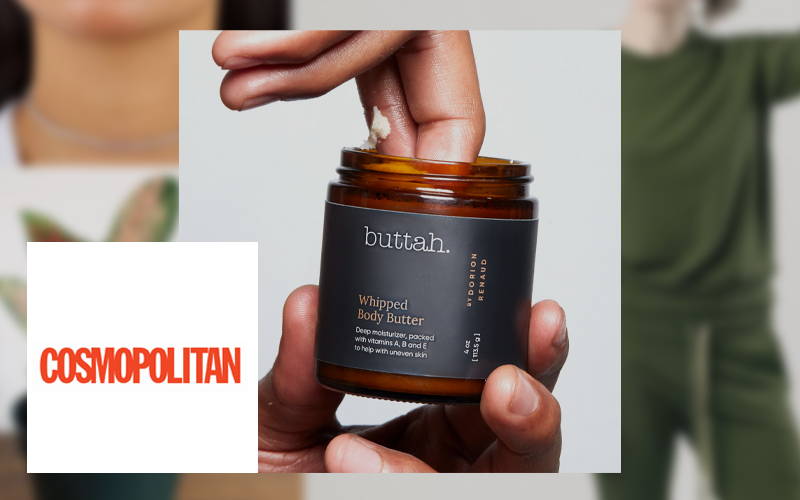 Every mom (every person, for that matter) could use a jar of 100 percent shea butter to keep nearby for whenever her skin needs a boost of moisture.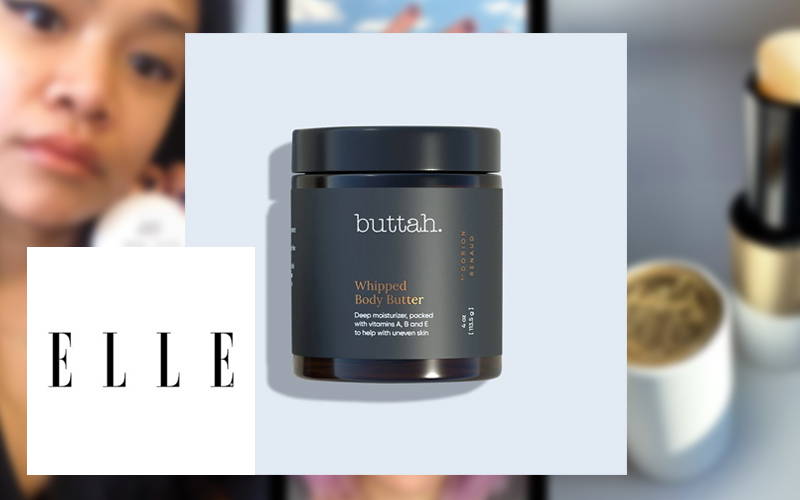 "As an African American dealing with eczema,
I have difficulty finding products that work for me. I came across Buttah Skin, an inclusive skincare brand that creates skin products for darker complexions. After eczema flare-ups, my skin tends to become extremely due to harsh topical creams. After trying Buttah Skin's Whipped Body Butter, my skin has never felt better. The whipped butter penetrates and deeply moisturizes my skin for all-day comfort and hydration." — Starr Savoy, ELLE Editorial Fellow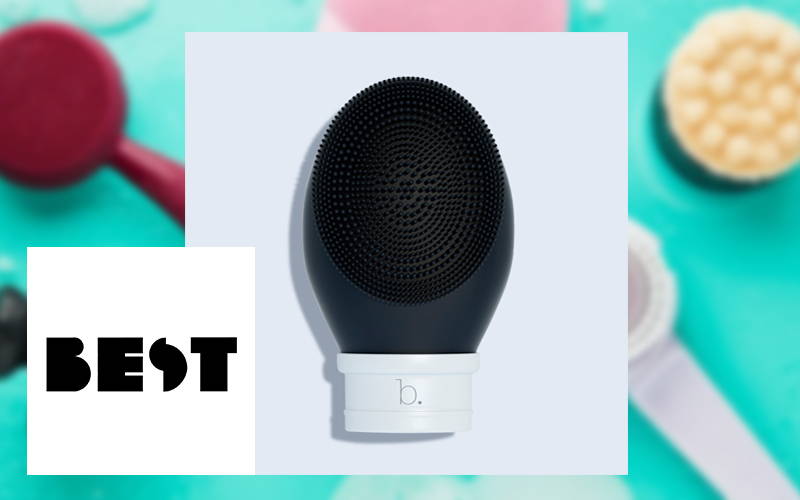 Okay, I'm very well aware that there are cheaper brushes on this list, but I truly believe this one is the best bang for your buck. First off, it's the only sonic-powered silicone brush on this list that's less than $50, yet it blows nearly all of them out of the water.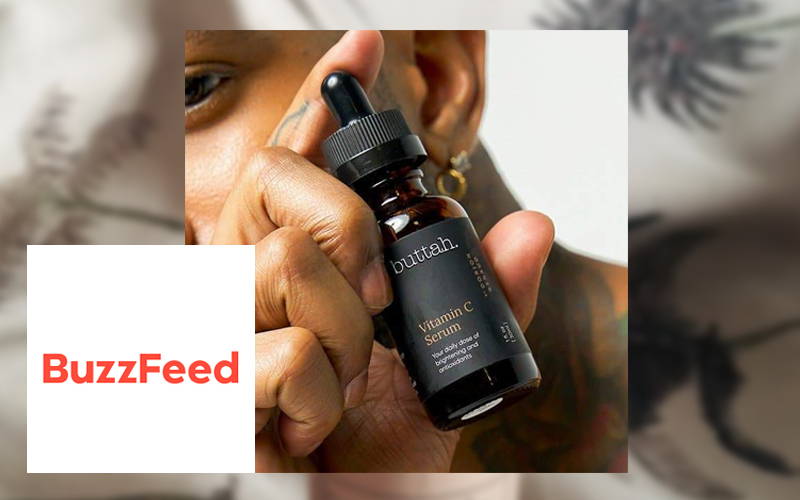 A vitamin C serum packed with antioxidants for giving your skin its daily dose of dewy, radiant hydration. Side effects may include, improved appearance of dark spots and that elusive *glow*.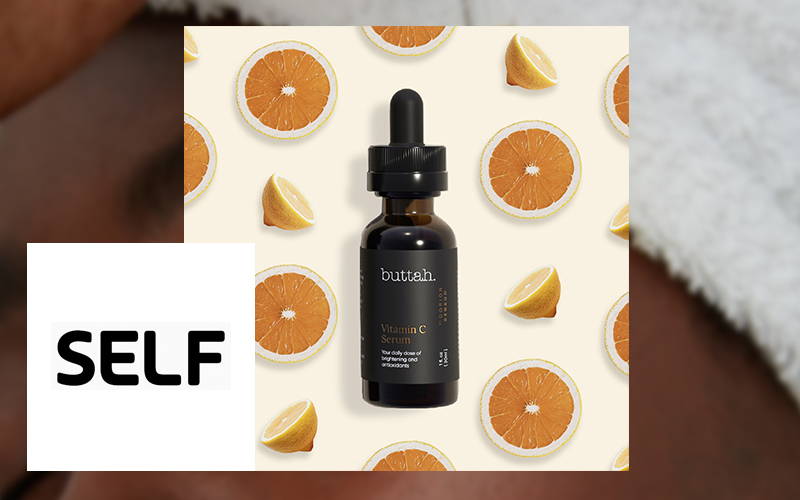 This vitamin C serum from one of our favorite Black-owned beauty brands was formulated specifically for those with darker skin tones (who also tend to be more prone to hyperpigmentation).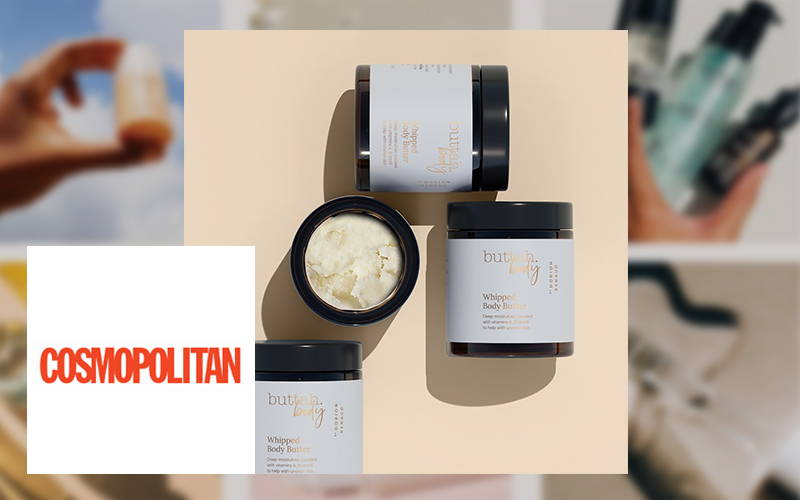 Founded in 2018 by actor, model, and recording artist Dorion Renaud, Buttah Skin uses the power of raw and organic shea butter to help target common issues (think hyperpigmentation and dryness), but specifically for melanin-rich skin.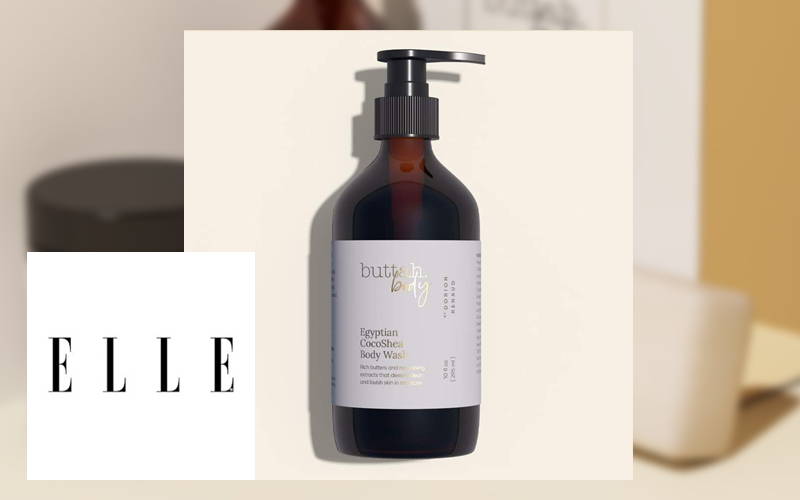 Founded by model, actor, and recording artist Dorion Renaud in 2018, buttah has a focus on the body and skin in creating products that cleanse and smooth while locking in moisture needed until the next wash.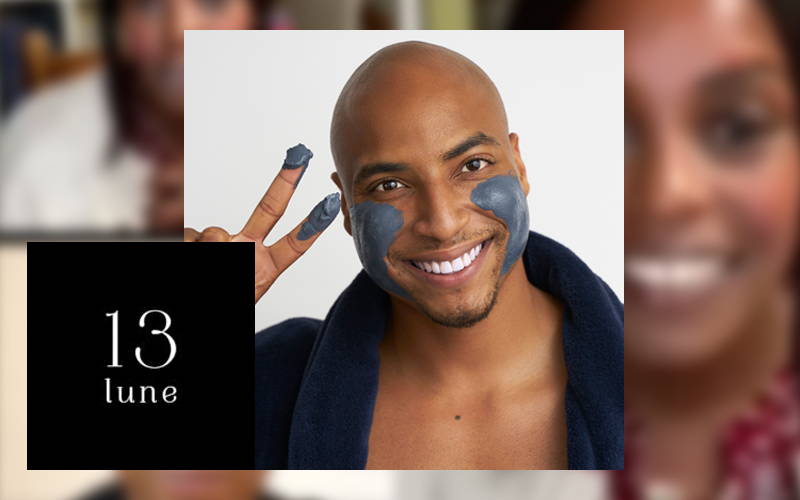 Join our co-founder @nyakio as she chats with @buttahskin founder @dorionrenaud about all things beauty, Buttah, and how Dorion gets his glow ✨ #thirteenlune #beyondskin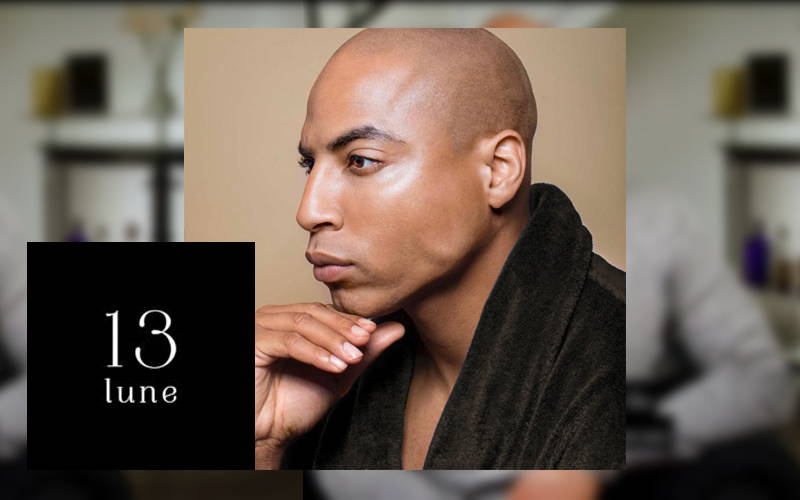 Ever wonder what @buttahskin CEO and founder @dorionrenaud does to start his day off right? Watch as he answers our thirteen questions and gives us a look at what keeps him glowing. #thirteenlune #beyondskin

Kendra talks with Dorion Renaud about transitioning from an actor to a founder. His journey to start Buttah Skin and the importance of having the right network around you to ultimately build a brand bigger than yourself.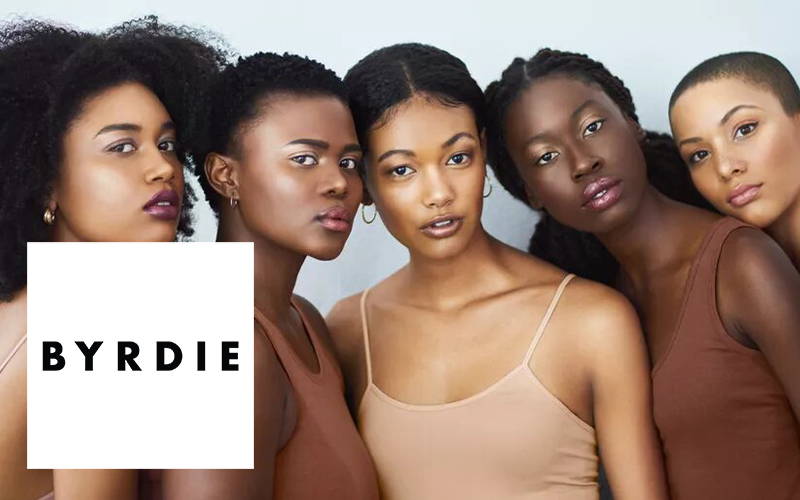 10 Black-Owned Skincare Brands You Need to Know About
Skin is the human body's largest organ, and it's important to care for yours with rich and thoughtful ingredients that are deeply nourishing. But being conscious of ingredients is only part of the equation. By supporting special brands that work tirelessly (usually from their own kitchens) to create products with melanin-rich skin in mind, you can help spur change.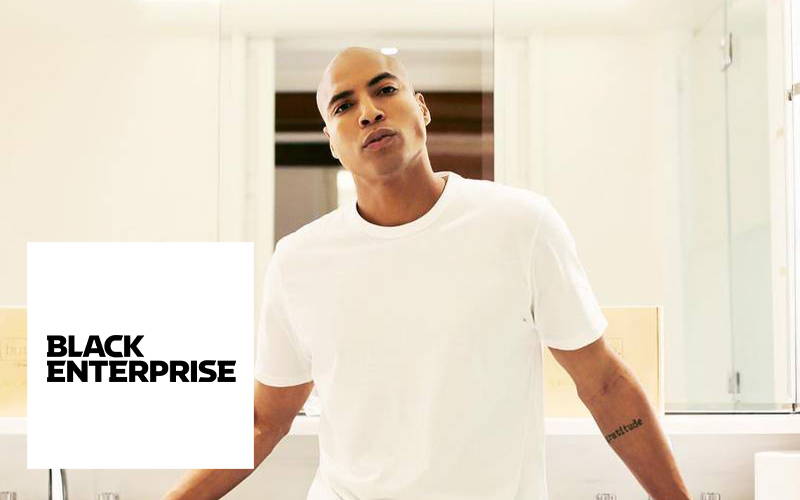 This Actor's Skincare Line is Redefining Beauty for Black Men
Black men and beauty aren't always synonymous within the beauty industry. That's why actor, model, and singer Dorion Renaud created Buttah Skin with black men in mind. The natural skincare collection includes a vitamin E oil serum, shea butter, and a facial cleanser. And with his products, he wants brothas to know that they can feel beautiful, too!
Meet Dorion Renaud, Founder of Buttah Skin
Every once in awhile you see someone with skin so flawless you have to hunt them down and ask for the details of their skin-care routine. It's even more rare that when you ask, they tell you their brand is responsible for the glow. Such is the case with actor and brand founder Dorion Renaud, whose skin is so smooth you can practically see your reflection.
---
✕