---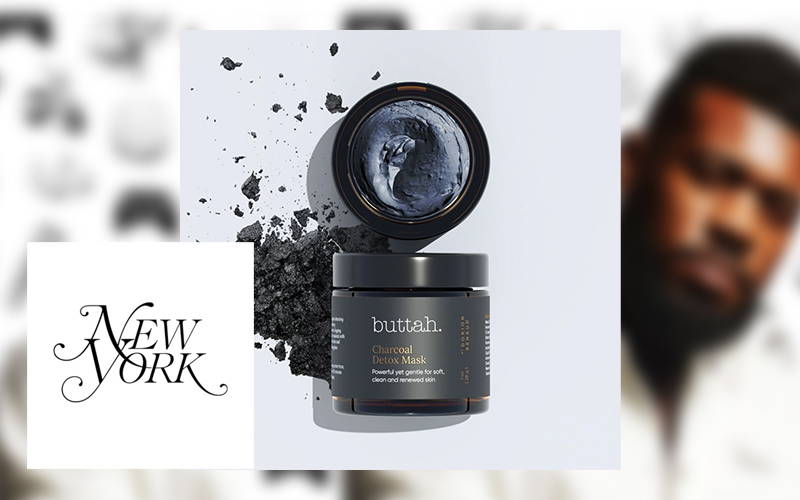 This charcoal mask really gets in there to cleanse all the dead skin and gunk and sweat and stuff that piles up on my face. I use it once or twice a week. I'm on camera a lot, whether for behind-the-scenes things or just my social-media feeds, and people can tell when my skin isn't looking good. Full disclosure, the founder of Buttah, Dorion Renaud, is a friend of mine. But he makes some truly wonderful products, especially for Black people and brown-skinned people like myself.
Delight your loved ones with these brilliant finds, exclusively from Black-owned businesses. Buttah Skin CocoShea Revitalizing cream ($19, buttahskin.com).
I am a big fan of micropulsation face brushes. Huge. This one by Buttah Skin is an oversize version of the ones I'm used to, and I am obsessed with the larger size and customizable pulsation. It gently exfoliates my skin with its tiny silicone bristles, and I love how easy it is to clean. It pairs perfectly with other Buttah Skin offerings I've been loving, including the gentle cleanser.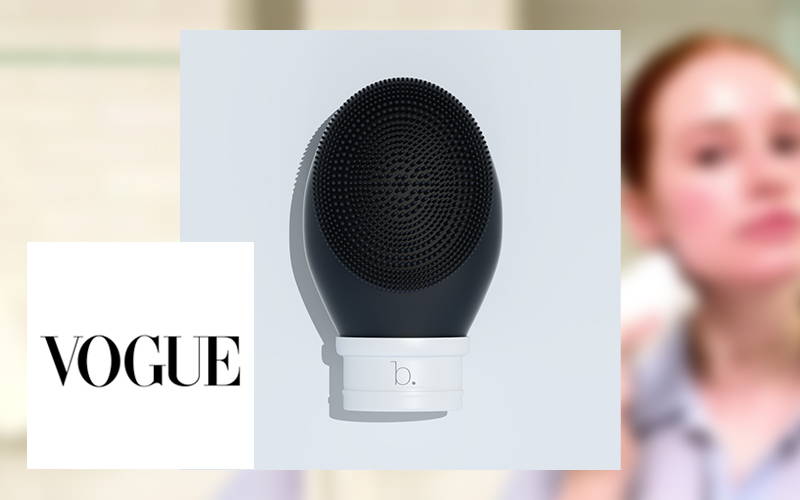 As ever-smarter and smaller technology transforms the way we live, innovation naturally translates to an ever-improving field of clever skin-care tools (hello, gua sha) to transform our skin—no trip to the dermatologist's office required. From a collagen-producing microneedling tool to a powerful bacteria-fighting light and many in between, here, 19 of the best skin-care tools that prove the future of beauty is only getting brighter.
Buttah Skin is helping us get our glow on with their Vitamin C serum ($39.00, Buttahskin.com). It features a proprietary blend of retexturizing vitamin C and antioxidants that work to make your melanin shine through. Kiss dark spots goodbye.
Summer has officially ended however we don't have to let go of that natural sun-kissed glow, thanks in part to the natural benefits of warm weather. As we transition into fall, there are still ways of achieving radiant hydrated skin during the dull cold weather months. About a year ago, I discovered the perfect combination to my everyday beauty routine, eliminating excessively oily skin transitioning into a smooth, satin-like glowy complexion I had no idea was achievable using four easy-to-use products.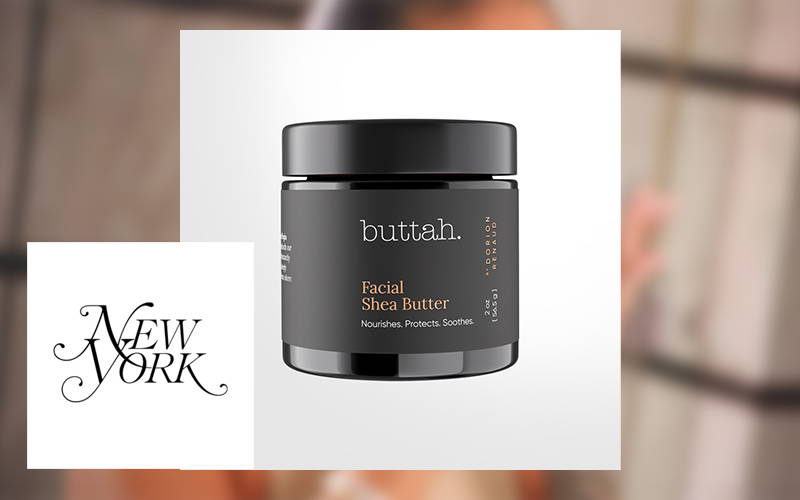 When considering how to incorporate Black-owned businesses into one's life long term, I can think of few better ways than beauty. If you love a beauty product, it will likely be something you purchase over and over again. So, below: products from Black-owned businesses for every step in your skin-care routine as recommended by myself and beauty writers, editors, and enthusiasts: from a cleansing oil with plankton extract that helps with hyperpigmentation to Fenty's Fat Water — a toner-serum hybrid that does everything from shrink pores to brighten skin.
Renaud had been on the hunt for skin-care products for years while working as a model and living in New York. It wasn't until he purchased a block of pure shea butter from a street vendor in Harlem, which he would melt down in his microwave, that Renaud finally began to get the results he was seeking. Shea butter has traditionally been used to treat discoloration and stretch marks and to heal scars. The ingredient became the basis of Buttah.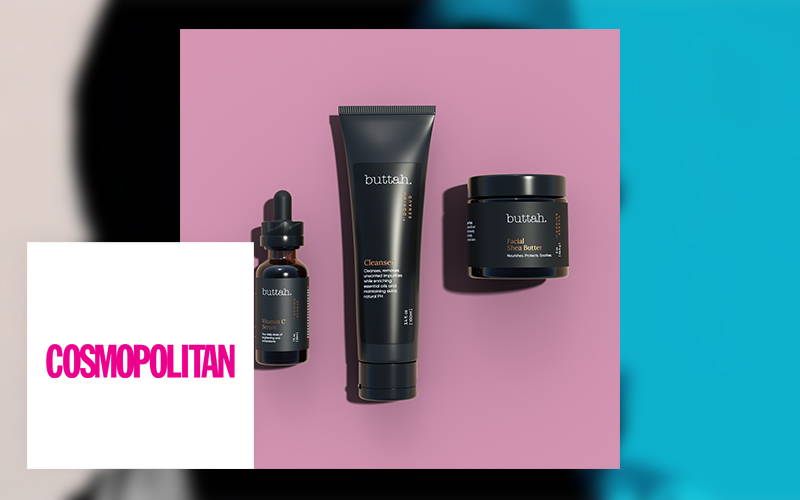 Actor, model, and singer Dorion Renaud is the founder of Buttah Skin. He created the brand to cater both to diverse skin tones and genders. So, Buttah Skin offers vitamin E oil serums, shea butters, and facial cleansers for men and women.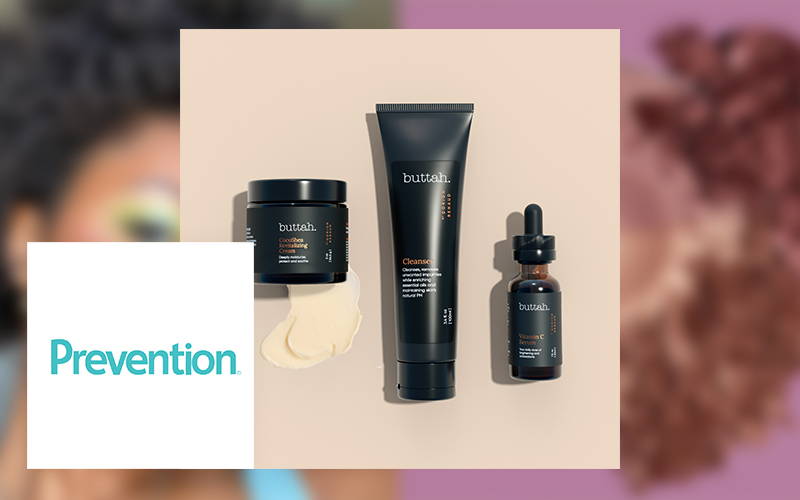 24 Black-Owned Makeup Brands to Upgrade Your Beauty Routine

Actor, model, and singer Dorion Renaud is the founder of Buttah Skin. He created the brand to cater both to diverse skin tones and genders. So, Buttah Skin offers vitamin E oil serums, shea butters, and facial cleansers for men and women.
The 5 Products That Effectively Keep My Eczema at Bay
Growing up in California, my eczema was a source of occasional discomfort. But it was nothing — nothing — compared to how bad it got when I moved to the East Coast for college. My first major seasonal shift was excruciating: My eczema was so scratchy and miserable that even putting on clothes was painful. The products I'd depended on growing up were rendered useless, fueling a frantic search for relief.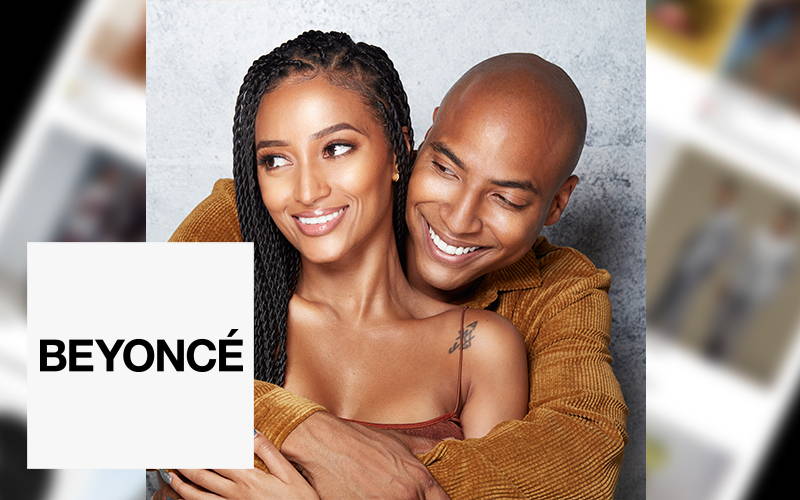 Beyoncé: The Black Parade Route. Directory of Black Owned Businesses
"Black Parade" benefits BeyGOOD's Black Business Impact Fund, administered by the NAACP, to support Black-owned small businesses in need.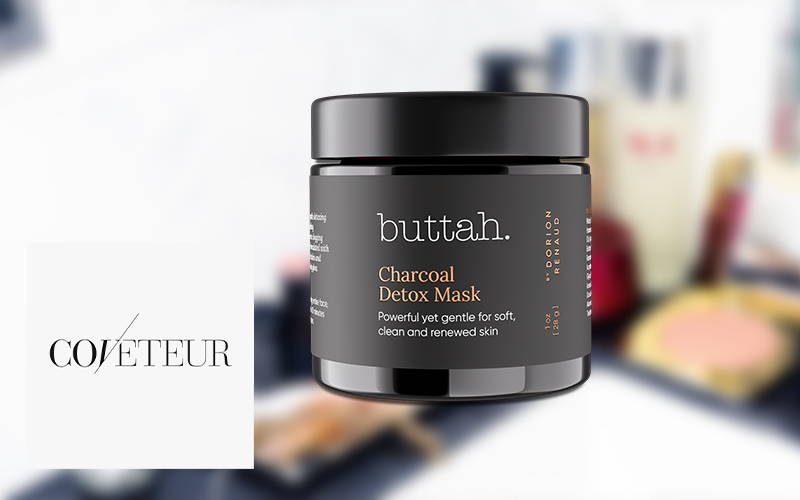 The 50 Best Beauty Products That Launched in July

July was an excellent month for the beauty world, with a wide range of hair, makeup, skin, body, and nail products making their debut. As we continue to trudge through the uncertainty of the pandemic, we're taking solace in a few new updates to our beauty routines. You will find your next holy-grail product in our 50 favorite new launches this month.
The 30 Black-Owned Beauty Brands I'll Never Stop Talking About
The world of beauty is vast. You'd think that with the countless items that make up the massive market, everyone would feel represented by the offerings. Unfortunately, that hasn't always been the case—for decades, deeper skin tones were downright ignored. Few products were created with dark skin tones in mind, and many brands mistakenly thought one "deep" foundation shade was enough.
26 Black-Owned Beauty Brands You Need on Your Radar
Thankfully, the beauty industry landscape is slowly shifting, with an increase in the number of Black-owned beauty brands available, and online shopping making it more convenient than ever to shop for them. Supporting these brands is an important way to help push the industry even further.
Blackout Day 2020: Black-owned beauty and fashion brands to support now and forever

Following the deaths of Breonna Taylor, George Floyd, Ahmaud Arbery and others, many Americans are mourning, protesting and standing in solitude against centuries-long racial injustice. Ways to support powerful platforms such as Black Lives Matter include learning through literature about race and privilege.
Buttah's Charcoal Detox Mask Is A New Addition To Its Collection Made With Melanin-Rich Skin Tones In Mind
When it comes to skincare made specifically for the needs of Black skin, one brand refuses to go unmentioned: Buttah. Dorion Renaud's brainchild has become a staple for those with melanin-rich skin tones, even with its still-small (but growing) lineup of products.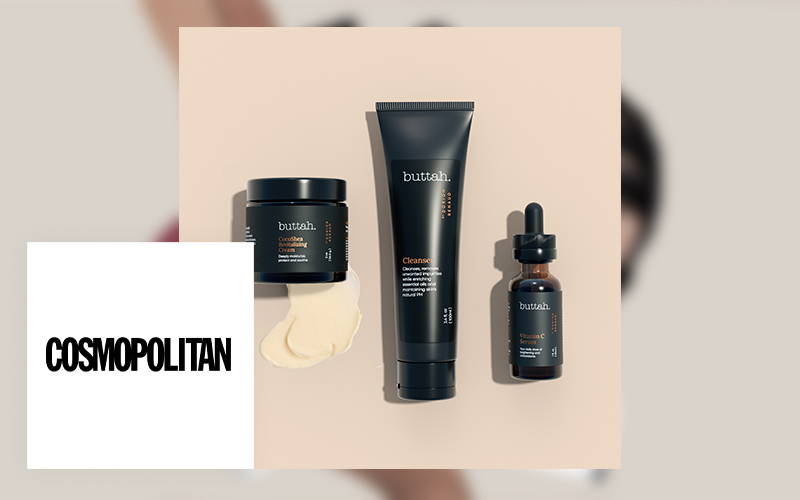 125 Best Black-Owned Beauty Brands to Support Right Freakin' Now
Beauty might seem too frivolous to talk about, think about, or indulge in right now. The country—and frankly, the world— is coming undone in the wake of protests against police brutality and overall inequality in the Black community (read: racism). However, this massive round up of Black-owned beauty brands is to serve as an opportunity to not only expand your knowledge of companies that are often overlooked—but to also use your dollars for good.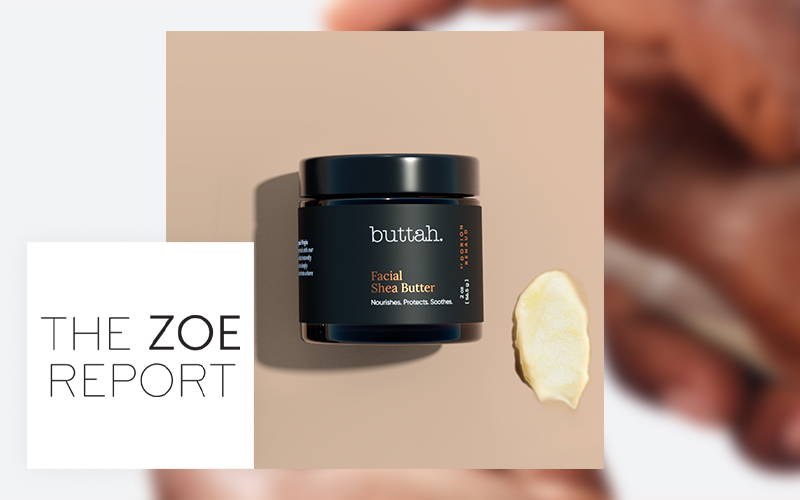 15 Black-Owned Men's Beauty Brands To Gift This Father's Day

To continue the conversation and show your support, there are decisions as simple as what you're buying your dad for Father's Day that can make a big impact. If you've yet to pick up a present, you'll want to check out these Black-owned men's beauty brands that serve as the perfect places to find gifts for fathers or father figures this year — and every year after.
13 Highly Recommended Beauty Gems From Black-Owned Businesses
Below, I've rounded up a list of truly excellent beauty gems, tried and loved by myself, as well as many of my beauty-obsessed friends, editors, and writers. All of them are produced by black, independently owned skin-care, makeup, and hair-care brands — from an intensely vibrant, high-pigment eyeshadow palette to a tumeric-rich vitamin C serum.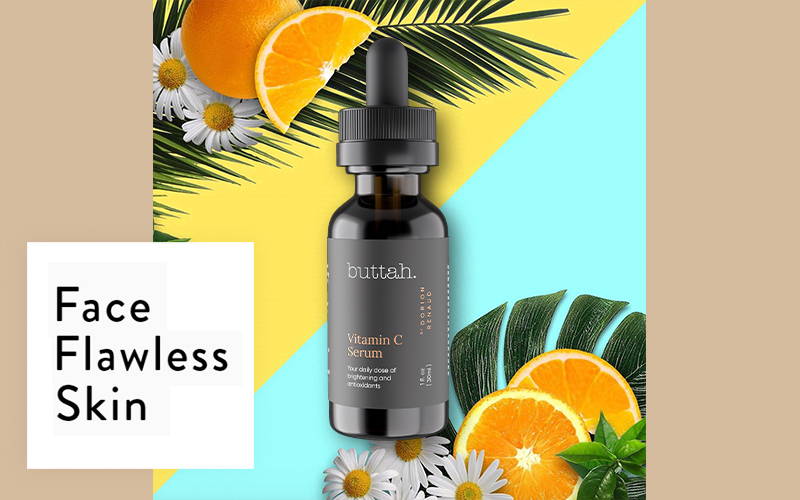 40+ Black-owned Skincare Brands to Shop Now
Facials have been getting me through the last few months. Taking the time to focus on nothing but what I'm putting on my face has become oddly comforting. It is the time of my day when I'm totally in control of every step, every thought, every intention. Some might think the act giving yourself a facial or even washing your face is frivolous and unnecessary while the world burns. But I think taking the time to do something that feels good, something calming, something restorative and comforting is essential.
11 Black-owned businesses to support ahead of Juneteenth
Juneteenth, celebrated each year on June 19, commemorates the emancipation of African slaves in America. As we approach this day of celebration, rolling out is urging our community to continue to support Black businesses. While countless Black-owned businesses are serving and uplifting our community, we have compiled a short list of 11 here for you to consider.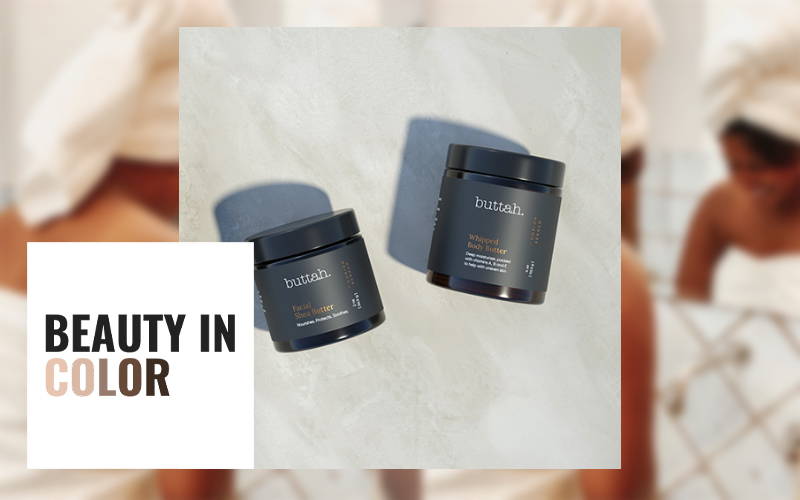 15+ Black-Owned Skincare Brands with Products for Sensitive Skin

As people across the country advocate for racial justice, there are numerous ways you can take action. Apart from donating to organizations, we can also show our support by highlighting and putting money into black-owned businesses, especially smaller black-owned companies since Covid-19 has threatened to close many.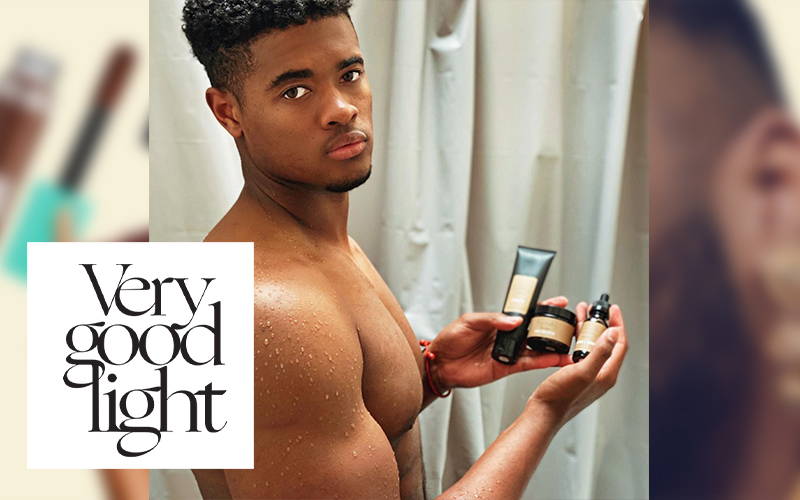 40 Black-owned and founded beauty brands to support
The protests inspired across the country has shown that we still haven't combated racism hard enough. It's structurally entrenched in our economic and political system, which means that the best way forward is not only through policy but the economy. We can spur change by voting but also by supporting black-owned businesses so they can thrive.
TRIED IT: Buttah Skin Products Gave My Dull Skin A Natural Glow
My skin and I have not been getting along since this whole COVID-19 situation, especially with the stress of everything happening within the Black community. My T-Zone and chin area have been extremely sensitive with the lack of Vitamin D from going outside and living my best life, personal and professional stress factors and insufficient amounts of sleep.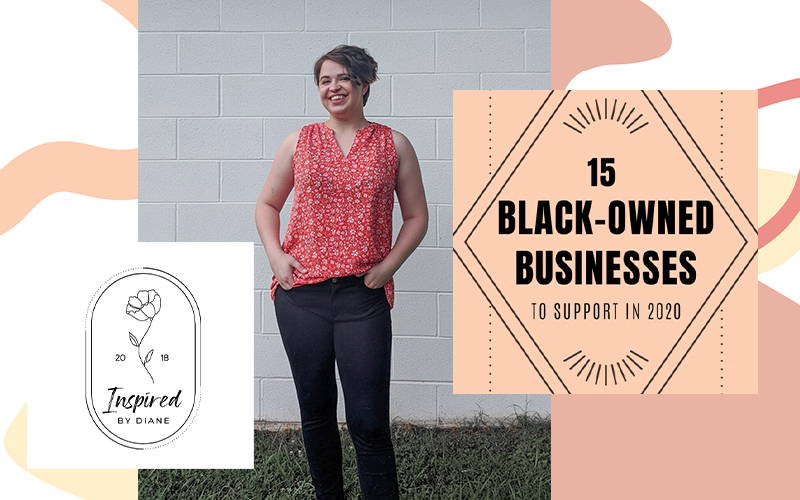 15 Black-Owned Businesses to Support in 2020

Supporting Black-owned businesses is a small step we can do to effect change in the fight for racial justice and social inequities. Shopping from Black-owned businesses is one of many ways to join this fight, other than marching in local protests, signing online petitions, and calling your elected officials. I want this blog post to be a resource to anyone out there who is confused or is generally unaware of how to begin supporting Black-owned businesses.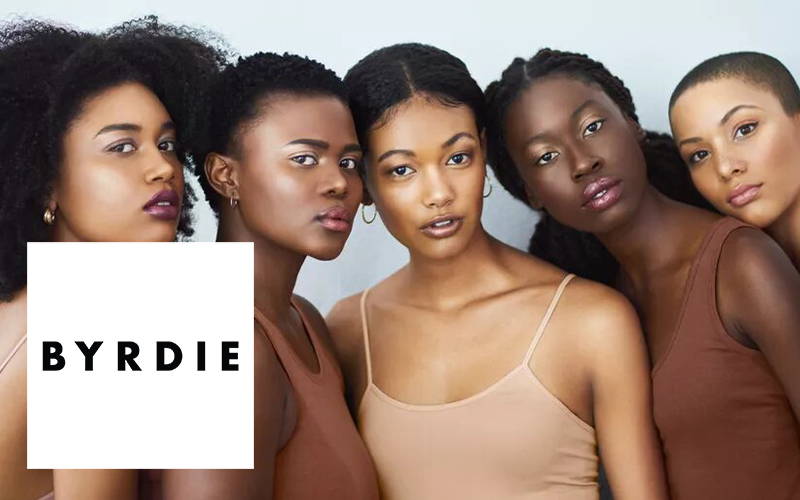 10 Black-Owned Skincare Brands You Need to Know About
Skin is the human body's largest organ, and it's important to care for yours with rich and thoughtful ingredients that are deeply nourishing. But being conscious of ingredients is only part of the equation. By supporting special brands that work tirelessly (usually from their own kitchens) to create products with melanin-rich skin in mind, you can help spur change.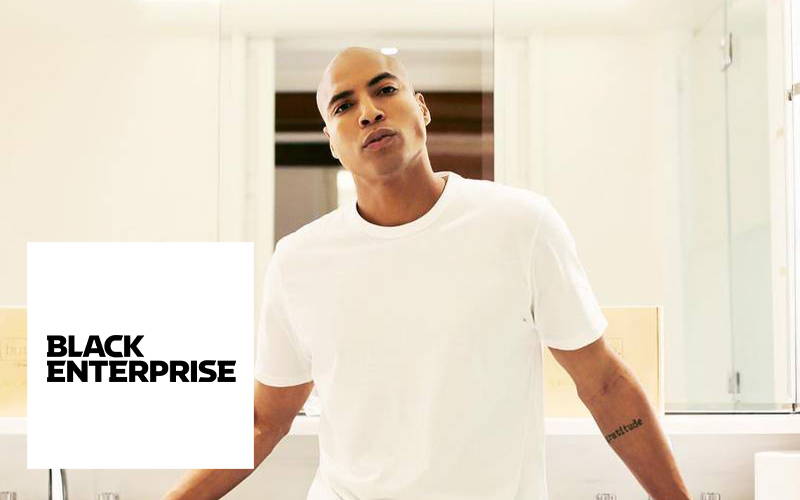 This Actor's Skincare Line is Redefining Beauty for Black Men
Black men and beauty aren't always synonymous within the beauty industry. That's why actor, model, and singer Dorion Renaud created Buttah Skin with black men in mind. The natural skincare collection includes a vitamin E oil serum, shea butter, and a facial cleanser. And with his products, he wants brothas to know that they can feel beautiful, too!
Meet Dorion Renaud, Founder of Buttah Skin
Every once in awhile you see someone with skin so flawless you have to hunt them down and ask for the details of their skin-care routine. It's even more rare that when you ask, they tell you their brand is responsible for the glow. Such is the case with actor and brand founder Dorion Renaud, whose skin is so smooth you can practically see your reflection.
---
✕